This is somewhat late, but in a mercifully brief moment of vanity, I'd like to post a summary of Dove Grey Matter's blog health in the past year, based on hits, number of comments, and overall awesomeness. This is what WordPress found out: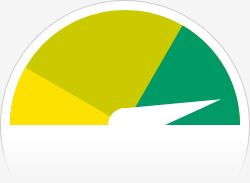 The Blog-Health-o-Meter™ reads WOW.
Yes, that's a 'Wow', and thanks mainly to my hotly debated sexism and the popular male intellectual post and an old post on shame and sexuality as part of Malaysia's collective herstory.